We are largest service provider of Water Testing Service including 
Monthly Reports 
Six Monthly Reports 
Bromate Reports 
Yearly Pesticides Reports 
Raw Water Reports 
Plastic Container Reports
Full Testing As Per IS 14543:2016
Calibration Of Instruments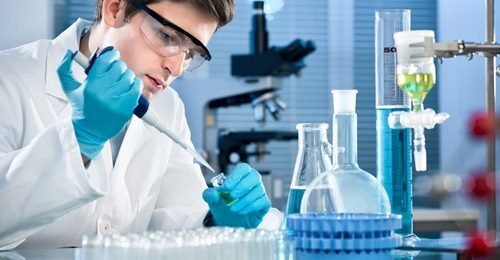 Backed by vast knowledge and expertise, we are engaged as a reliable service provider of Analysis and Testing. Our services includes Water Testing Services. Our services are widely accomplished for its quality, precision, timely completion, effective coordination and low cost.
At SHREE MADHAV CHEMTECH, we take special pride in providing specialised water testing services tailored to mineral water plant operations. Packaged drinking water's quality and integrity are ensured through our advanced chemical and microbiology laboratory infrastructure.
Known for our expertise in packaged drinking water testing and detailed analysis, we offer an unparalleled assessment of your water products. Our laboratory facilities adhere rigorously to the high criteria stipulated for ISI mineral water plant establishments. Further, our expertise includes the design and construction of fully equipped laboratories for packaged drinking water plants as well as the provision of essential laboratory equipment.
Mineral water testing laboratories under our purview employ advanced technologies to maintain purity and conformity. Our commitment to their scrupulous evaluation recognises the role minerals play in preserving water quality. Testing packaged drinking water carefully aligns with BIS regulations, assuring precision.
SHREE MADHAV CHEMTECH is dedicated to the excellence of your packaged drinking water endeavours. Confidence fuels our commitment.